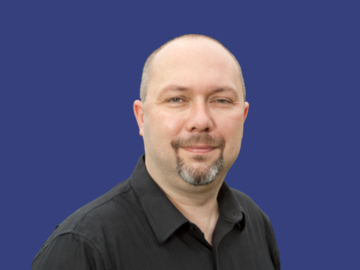 Fabian Hohmuth - Reinforcement of the JE Team
As of September 2020, Fabian Hohmuth has joined Jörg Elektronik.
Fabian has a lot of experience in the sawmill industry, especially in the field of 3D laser scanning. As a graduate surveyor with more than 20 years of experience in software development (e.g. at Leica Geosystems, JoeScan Vancouver (WA, USA), LIMAB AB (SE), as well as an independent developer) Fabian is the ideal addition to the JE team.
Fabian has returned to Germany after 20 years in the USA, Canada and Sweden, and now lives with his wife Amber and a mixed-breed dog named Nellie in a 400-year-old house in Isny, in the Allgäu region of Germany. In his spare time Fabian likes to ride his bike, tries to conquer the accordion, cooks with passion (and lots of spices) and goes hiking with his wife and dog in any weather.