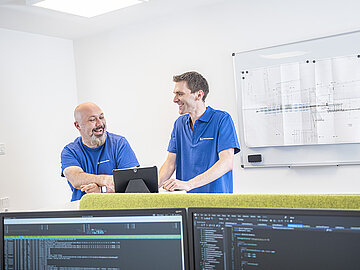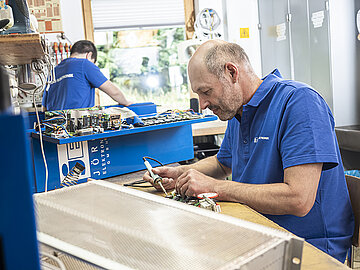 We very much appreciate your interest in our company. Whether you are looking for a training place, an internship or a permanent position, you can complement our team in a variety of ways.
All relevant hardware and software components are developed in-house. You can work as a software developer, IT specialist, electronics engineer, project planner or as a fitter for an international customer base.
Our products are in a continuous process of optimisation and improvement. Ideas are implemented and innovations are created in the team. Open communication and the high motivation for each employee form the basis of our work.
Find out about current vacancies or contact us directly.