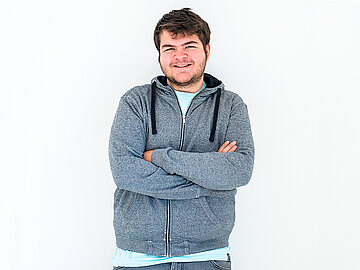 Georg Glaus – Internship at JE
Georg Glaus has been working for Jörg Elektronik since September 2021.
He is currently in technical high school and is completing a six-month internship at JE. During this time, Georg is alternately at JE and at school.
He actively supports the installation of the measurement systems and computer racks at JE. Thereby he gets to know the technology and procedures.
Through this internship, we enable Georg to gain an instructive impression of the professional world and our activities.