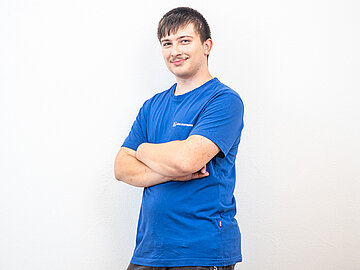 Industrial electrician final examination, Dewid Purtov
Industrial electrician for devices and systems, passed final examination.
UPDATE 17.02.2021:
Dewid has successfully passed his final examination and is now a permanent employee at JE.
Congratulations.
25.09.2021
Dewid is a trainee as industrial electrician 'Devices and Systems' and is now in his second year of apprenticeship. He successfully completed the intermediate examination of the IHK on 25.09.2019. We wish Dewid much fun and success with his further training.