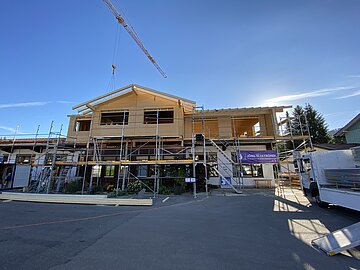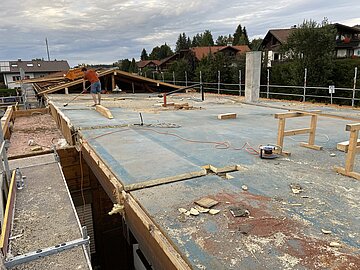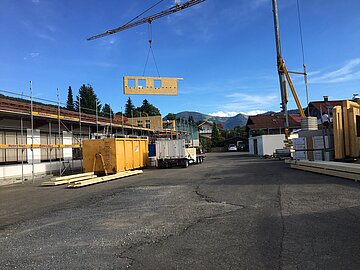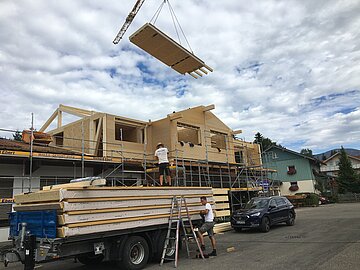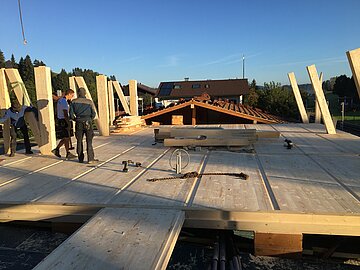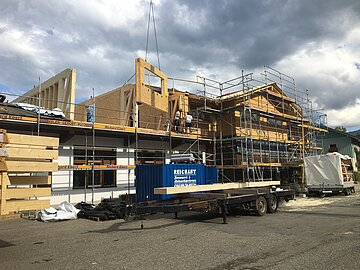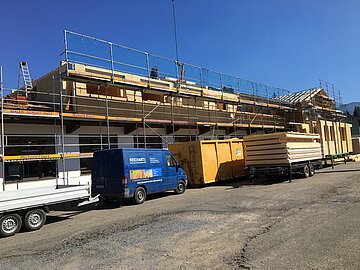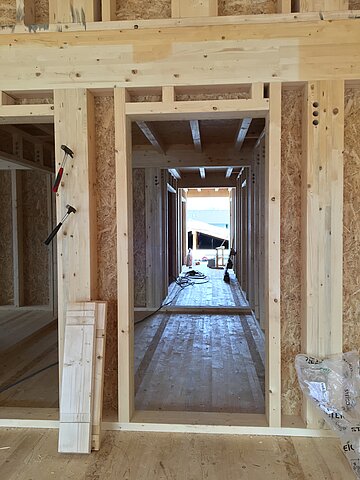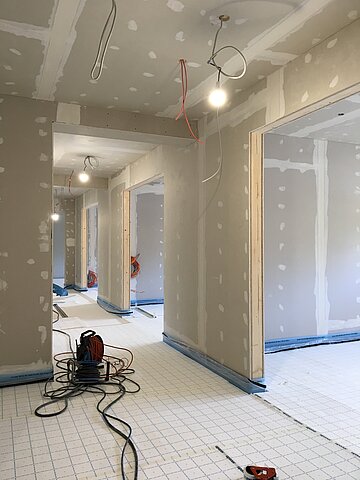 Jörg Elektronik - Extension of the building
In mid-August 2020, work began on the extension of the company building. This was the starting signal for the long planned and urgently needed expansion.
With the conversion, the operating area has doubled to over 1000 m². In addition to more space, this also offers new possibilities. More modern meeting rooms and offices allow a much more open and flexible working environment. The existing workplaces on the ground floor will be converted into an optimised production process. This will create additional test and production workstations, which will further increase quality assurance.
The new shell of the building is a timber-frame construction using 200m³ of wood. All services are carried out by local companies. Completion is scheduled for early 2021, with JE ensuring uninterrupted operation.
The entire staff is already looking forward to moving into the new premises.